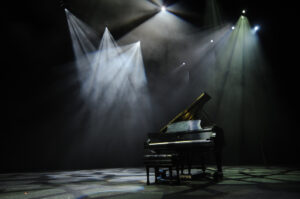 THOMAS L. FRIEDMAN
The New York Times
"My wife, two daughters, and I have attended Jeffrey Siegel's Keyboard Conversations® on several occasions and have greatly enjoyed them. He has a way of talking about music that really illuminates it, and he does this without talking down or dumbing down, and this makes listening to the music he plays more accessible - and fun - for everyone."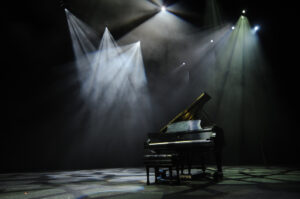 McCALLUM THEATRE
Palm Desert, California
"Jeffrey Siegel is a rare combination of talents. He is an outstanding musician and certainly one of the finest pianists of his generation. In fact, to be able to showcase a pianist of his stature in our theatre is a rare opportunity. But Jeffrey has an additional talent that is quite unique. He talks to the audience and the audience listens. Jeffrey has a way of communicating to the audience that is intelligent yet completely natural. He speaks from the heart. He is able to engage both young and old, wrapping them in the warmth of both the music and his personality."
Mitch Gershenfeld
Past President and CEO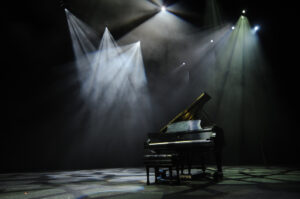 GEORGE MASON UNIVERSITY
Fairfax, Virginia
"In this age of specialization, how refreshing it is to experience Jeffrey Siegel's mastery of a vast landscape of keyboard literature. He carries in his head and fingers seemingly the entire tradition of the piano, and is able to bring it to life on stage with detail and specificity that are amplified by his often witty, always insightful commentary. He has developed a loyal and growing audience in both of our major venues, and I count myself among those who have learned much and enjoyed music more thanks to Jeffrey's dedication to this unique approach."
Rick Davis
Dean, College of Visual and Performing Arts
Director, Hylton Performing Arts Center
Professor of Theater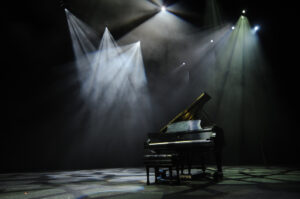 NORMAN LEBRECHT
Music Commentator
Author, BBC Broadcaster
"In a world filled with flummery and jargon, Jeffrey Siegel tells and plays it like it is. No one takes you faster from here to the heart of the music, and no one makes you feel more confident that music has a vital role to play in your life."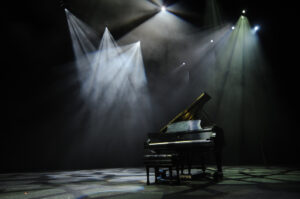 NORTHWESTERN UNIVERSITY
Evanston, Illinois
"For many would-be classical music lovers of any age, the difficulty is always where to start. To those who are unsure, or who harbor that all-too-common fear that they will be the only one in the audience who doesn't "get it," I say: get thee to Jeffrey Siegel's Keyboard Conversations®. Jeffrey offers the listener context and an invitation to connect in a more meaningful and memorable way with the masterworks on each of his programs. His concert format is ideally suited to connoisseur and tenderfoot alike."
Jerry Tietz
Director of Concert Management
Henry & Leigh Bienen School of Music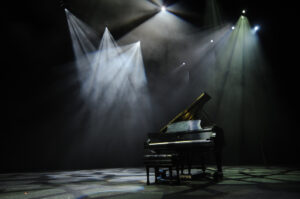 KIMMEL CENTER
FOR THE PERFORMING ARTS
Philadelphia, Pennsylvania
"Jeffrey Siegel delivers a truly magnificent performance through his Keyboard Conversations®. His mastery of the piano is brilliant, yet it is his ability to engage the audience in a meaningful and inviting dialogue that makes classical music come alive to the new and old audiences alike. We can't wait to have him back!"
Anne Ewers
Past President and CEO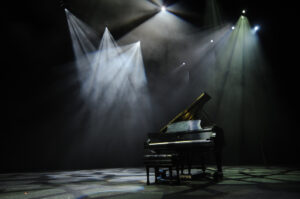 STEINWAY & SONS
New York City
"As a consummate pianist with an extraordinary musical pedigree, Jeffrey Siegel possesses the skill to capture the imaginations of all who are blessed to hear him perform. But through his Keyboard Conversations®, Jeffrey transports his listeners to a time and place beyond the beautiful tones he is able to extract from the piano. Jeffrey artfully connects the audience to the composer and his music by providing a picture of the composer's personal life at the time a particular work was composed. The historical anecdotes and fascinating stories which Jeffrey provides enable the audience to "look behind the notes." Keyboard Conversations® explore some of the most beautiful piano music ever written, and combine dazzling pianism with an intimate and personal portrait of the composer who wrote it. You will at once be entertained and enthralled as a great composer comes to life in both words and music. I can assure you of one thing: after experiencing a Keyboard Conversations®, you will want to attend again and again!"
Ron Losby
President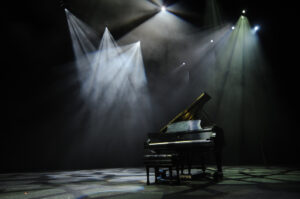 SIMON & SCHUSTER
New York City
"Not since the golden days of Leonard Bernstein has a musician with equal verbal and musical skills attempted to engage, inform, educate and thrill us as Jeffrey Siegel does in his masterful and entertaining Keyboard Conversations®."
Stephen Rubin
Publisher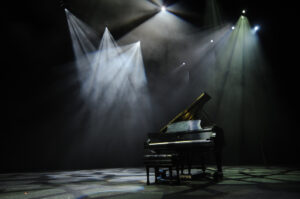 DETROIT SYMPHONY ORCHESTRA
Detroit, Michigan
"In this age which lacks arts education in general, Jeffrey Siegel's Keyboard Conversations® are a welcome addition to everyone's concert calendar. His presentation and performance add immeasurably to the listener's understanding of how and why a piece of music exists. I can't think of anyone who does this kind of programming better."
Leonard Slatkin
Music Director Emeritus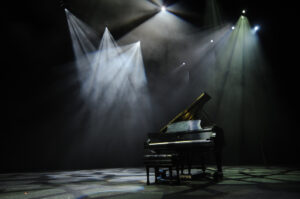 THE JUILLIARD SCHOOL
New York City
"Jeffrey Siegel is that rare artist who can combine a superb performance with an illuminating, inspiring, educational experience. Keyboard Conversations® are truly a treasure that will delight music lovers everywhere."
Yoheved Kaplinsky
Chair, Piano Department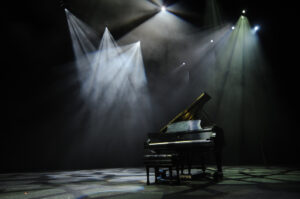 CLEVELAND STATE UNIVERSITY
Cleveland, Ohio
"Through his Keyboard Conversations®, Jeffrey Siegel has brought an intelligent and sensitive understanding of important music to our campus for more than a decade. I wouldn't miss him for the world." Michael Schwartz
President Emeritus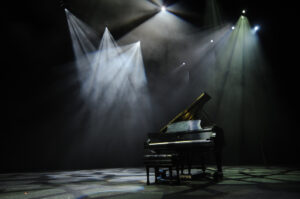 EDMUND MORRIS
Pulitzer prize-winning author
"Felix Mendelssohn once said that music is a language that takes over when words fail. I have learned this, as I have learned many memorable things, from Jeffrey Siegel, who is as gifted a talker as he is a pianist. Every time he embarks on one of his famous Keyboard Conversations, speaking clear, witty, informative English, and (when the moment comes for the music to express itself) producing brilliant sounds from the piano, the communicative miracle Mendelssohn described happens afresh. Mr. Siegel deftly gets to the heart of each piece, big or small, explaining what's unique about it in words that are as revelatory as they are simple. Then he plays work entire, with effortless virtuosity, and we listen with sharpened ears and deeper understanding."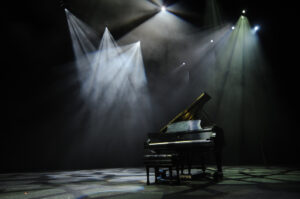 SIR HUMPHREY BURTON
Biographer of Leonard Bernstein
Classical music television presenter
Broadcaster, TV director, producer
"Attending Jeffrey Siegel's Keyboard Conversations® in London, I was curious as to whether his kind of explanatory talk about music that goes down so well in New York would also win over a London audience. I needn't have worried. Mr. Siegel shares my admiration for Leonard Bernstein and like Lenny he has developed a language that avoids talking down yet gets to the heart of the musical matter. What he says (and plays) makes excellent sense, not to mention great enjoyment."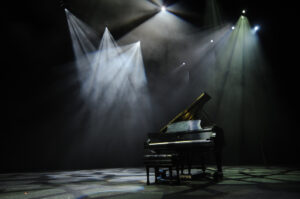 SIR DAVID SUCHET, CBE
Actor
Broadcasting Press Guild
Royal Television Society
International Emmy Awards Winner
"A piano virtuoso and first class communicator, Jeffrey Siegel makes you leave the theatre hungry for more music."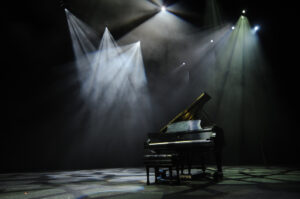 DR. ALAN WALKER
Author of the three-volume, prize-winning biography of Franz Liszt and the magisterial Fryderyk Chopin: A Life and Times
"I have had the pleasure of attending Jeffrey Siegel's Keyboard Conversations® on both sides of the Atlantic. They are much more than lecture recitals. Mr. Siegel has the knack of creating a magic circle within which he places the composer, the audience, and himself, who all must exist as equal partners if the musical experience is to mean anything. Aside from his engaging manner, there is something else which should be acknowledged - among scholars, he is one of the finest pianists and among pianists, he is one of the finest scholars. This is an enviable combination that ensures that we are in safe hands."
COAST TO COAST, THESE CONCERT HALLS ARE ALIVE WITH THE SOUND OF KEYBOARD CONVERSATIONS